Top 5 Member Spotlight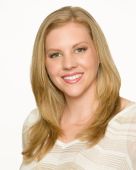 Stacy McFarland
BroadHead Real Estate Solutions, LLC
Years in Real Estate: 4
Areas Served: Austin, Dripping Springs, Bee Cave, Lakeway, Buda, Kyle
What is your sustainable competitive advantage?
BroadHead's competitive advantage is that we have a team that is well diversified in traditional real estate and REO sales as well as staying up-to-date with the everyday evolving technology. This diversity and the many different strengths that each team member brings to the table enables BroadHead to better serve our clients, other Realtors, and BroadHead as a whole.
What is the biggest challenge to using social media?
The biggest challenge in using social media is staying on top of each social media facet and keeping pertinent information up-to-date that is actually beneficial to your clients.

What is the key to a successful life in real estate?
The key to a successful life in real estate is adapting to change. Markets and technology change on a regular basis and if you are not adaptable, you will be left in the dust.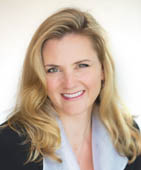 Maryann Hilvers Augustine
Frontline Realty Group
Years in Real Estate: 19+years
Areas Served: San Diego County - San Diego, East County, South Bay, San Diego Coastal and Inland areas
What is your unique selling advantage?
World-Class Service. My goal is to have a relationship with everyone I have ever done business with 5, 10, 15 years down the road. Which means I have to provide such an extraordinary level of service with attention to detail and problem solving that my clients always come back and feel compelled to refer others.
What is your sustainable competitive advantage?
My knowledge of real estate applied to how much I care about every single client I deal with and the fact that "I never give up." That 11th hour is the difference between who gets it done and who walks away wishing it could have gone differently.
What is the key to a successful life in real estate?
Having a "Passion" for it. I love what I do and I love my clients. The market is always moving and changing. I feel like you have to move with it and be open to learning new things. However, when it all comes down to the bottom line - it is a people and problem-solving business. You have to be good at both.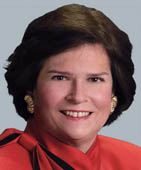 Priscilla Toomey
Julia B. Fee Sotheby's International Realty
Years in Real Estate: 25
Areas Served: Southern Westchester County, NY
Why did you become a Member of Top 5?
For the information and the networking. I learn so much from working with Top 5. The articles all go up on my website, which has helped my search engine optimization tremendously.
Why is providing relevant content and information critical to succeeding in today's market?
Everybody starts their home search on the Internet today. They may also hear a lot in the media about real estate. One of the reasons it is so important to provide relevant content is because real estate is local, but what they may be seeing or hearing is not local. I provide important context.
Why is it essential to build this type of ongoing relationship with clients?
Real estate sales are often looked at as transactional. My background, however, is in relocation, where the relationship goes on for 20 or 30 years. So I look at clients as clients for life and I want to be there as a resource for whatever they need, whenever they need it.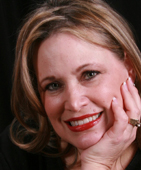 Valerie Keener
RE/MAX PREMIER
Years in Real Estate: 8
Areas Served: North Dallas, Richardson, Collin County, SE Denton County
What is your unique selling advantage?
"Being an avid reader, and technical almost to the point of being a "geek", I accumulate amazing amounts of market knowledge and never stop garnering more! Market knowledge is much more than preparing comparable sales information and reports, it's being aware of commercial development as well as residential, changes in appraisal regulations, lender regulations, inspection codes and school information, and how all of the above factor into residential real estate. The more I know and learn, the more I can help my clients to make the best real estate decisions."
What is the biggest challenge to using social media?
"Social media is time consuming, though there are some great tricks and tools to keep the time commitment it to a minimum. I think the larger challenge is the plethora of social media venues and how to find what works for you and tailor it to your business and personal life. You can be on any of the primary sites, Facebook, Twitter or YouTube, and without knowledge of how to use those sites for business, it's easy to believe they don't offer anything. It's easy to want to focus so much on growing business or obtaining business from these sites that you overlook the enjoyment factor! Sometimes, it's just fun to be on Facebook and keep up with people and "like" their posts!"
Top 5 in the News
| | | |
| --- | --- | --- |
| | | After thousands of events, webinar and coaching sessions with agents all across North America, I have come to recogninze that there is one obstacle in our industry that is common thread: the challenge of differentiation. Simply stated the real estate consumer struggles to understand the difference between the true real[...] |
| | | |
| --- | --- | --- |
| | | On September 3, 2008, John Featherston, president and CEO of RISMedia, gathered several of the real estate industry's most influential leaders to discuss the future of real estate. Participating in the discussion were Better Homes and Gardens Mason-McDuffie Chairman Ed Krafchow (then president of Prudential CA/NV/TX Realty); Jim Sherry, president[...] |